Gas Flow
Protean Instrument uses two types of gas-flow proportional detectors. Both models are designed and manufactured by Protean. These detectors require a steady supply of industrial grade P-10 (10% methane and 90% argon) counting gas. Flow rates vary based on the detector, ranging between 60–150 cc/min at 10 psi pressure.
Pancake Detector
The pancake design is used in the WPC-1050, WPC-1150-Series, and the MDS-Series. It is an ultra-thin window design and must be operated with a window in place.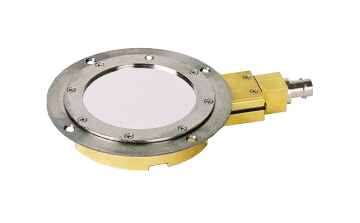 Hemispherical Detector
The hemispherical detector is designed for windowless operation, but can also be operated with an ultra-thin window in place. The Protean windowless detector is designed for easy cleaning, with a smooth plated interior surface that minimizes trapping points. The detector anode wire can be easily cleaned or replaced by the user without disassembling the shield. The hemispherical detector is used in the IPC-650-Series, MPC-900-GFW, MPC-900-GFL, and the MPC-1000-Series.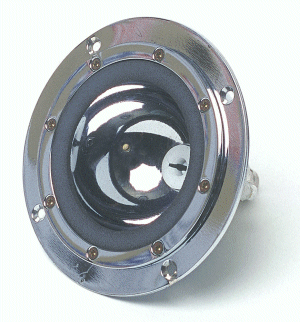 ---
Gasless
Protean utilizes a dual phosphor scintillator type detector for applications where portability or gas-free operations are desired. The dual phosphor detector gets its name from the use of ZnS(Ag) that is adhered to a thin disk of plastic scintillator. These detectors are always supplied with an 80 µg/cm2 aluminum window. This assembly is coupled to a photomultiplier tube and then encased in a light tight enclosure. All that is required to acquire counts is applied voltage. No gas is required.
The dual phosphor detectors provide excellent alpha-beta efficiency, albeit not at the same performance level of the gas flow detectors. Their portable, gas-free use, however, has made them a popular detector type for performing alpha/beta type measurements. These detectors are currently employed in Protean's ASC-950-DP and MPC-900-DP.