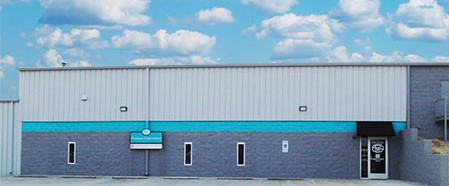 Protean Instrument is a leading manufacturer of high performance counting systems for measuring alpha/beta activity at very low environmental levels. The company was founded in 1989 by people who were the principal designers and manufacturers of the classic "dual-rail" alpha/beta and smear counting systems. Their design and manufacturing expertise is evident in the number of these classic systems still operating today. We are committed to great customer service and providing dependable, long-lasting equipment.
Protean currently offers a very complete line of instruments. Our instruments are used in applications such as drinking water monitoring, air filter monitoring, smear counting, and environmental sampling. The current range of instruments emphasizes two uncompromising design factors that are focused on delivering the highest possible performance and the easiest maintenance in the industry.
In 2011, Protean Instrument became a division of Ludlum Measurements, Inc (LMI). With this acquisition, Protean can now utilize the engineering and manufacturing expertise of LMI's fifty plus years of experience. This partnership gives Protean the flexibility to develop product improvements and new product designs.
In addition to our product line, Protean offers annual maintenance services with onsite instrument evaluation. We offer both in-house and on-site training services for instrument maintenance, operation, and software use.
Serving our customers is our priority, and we still have a real person answering the phone to help you when you call. We are always interested in hearing about your opinions. In addition to our current product line, we offer custom designs and will make modifications to instruments to better suit your needs. Contact us with your requirements and let us work on a solution for you.